If you are an adult still handling the responsibilities of raising children while also trying to provide caring for an aging parent or other family member, you land squarely in what is referred to as the Sandwich Generation. Torn between caring for the young and caring for the elderly, you may find that you have little or no time to care for yourself in the process.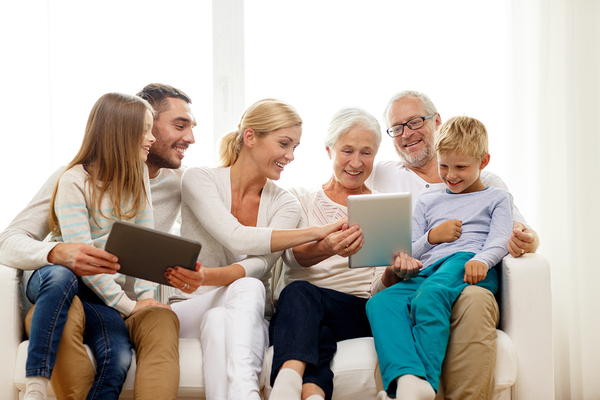 Are you handling responsibilities for a multi-generational family?
AARP's "Caregiving in the U.S. Report 2015" notes that approximately 56 percent of caregivers provide more than 21 hours of care each week to an aged parent or family member while holding down a 40-hour-a-week job as well. What can you do to handle the stress of being sandwiched between so many responsibilities? Here are some tips to help:
1) Protect Your Own Identity
When you are in the thick of things caring for multiple generations of your family, it is all too easy to allow yourself to be lost in favor of providing stellar care for those you love. Resist that outcome at all costs. AARP's "Five Tips for Sandwiched Caregivers" notes the importance of connecting to items and actions that make you who you are. Even if it is impossible to fully pursue your own goals, interests, and hobbies at the present time, try to find ways to include some semblance of your normal interests in your life.
2) Accept that everything cannot be done at every moment.
Mothers who have spent years anticipating the needs of their children and smoothing the path for their youngsters may find it difficult to admit that they cannot be all things to all people at all times. But, the sooner you accept that some things will have to slide to maintain your sanity, the more pleasant your caregiving responsibilities will be. While it will still be stressful, you can at least eliminate the stress that you inflict upon yourself in a futile attempt to be the perfect caregiver for both your children and your parents.
3) Put yourself in time out.
As logistically impossible as it might seem, you must carve out some time for yourself. An exhausted caregiver is a poor caregiver. Even if it is just ten minutes a day for a bit of meditation or a 15 minute walk, taking out just a little time each day to decompress and reconnect with your inner self will help you remain calm and in control.
4) Get help where it can be found.
Next Avenue's "Ways Caregivers Can Reduce Stress and Get More Free Time" notes: "While caregiving situations are different, the one thing all caregivers experience is significant stress and little time for themselves … Sharing caregiving duties is a concrete way to reduce stress."
If you have other family members who can pitch in to help, take advantage of their generosity when you can. This provides benefits for everyone. You get a little break, the volunteering family member gets the joy of giving, and the one receiving care gets to enjoy the company of someone different for a change.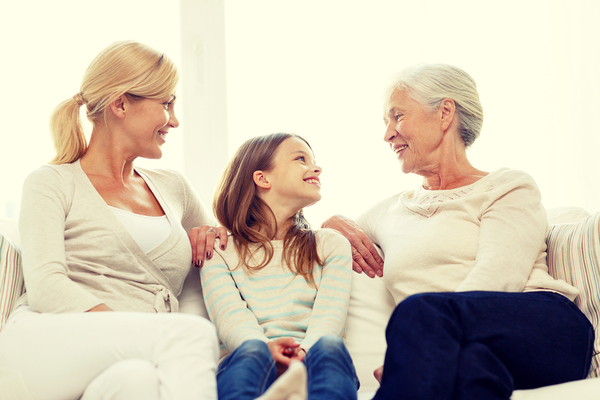 Taking time to simply enjoy the company of your loved one helps to alleviate some of the stress of caregiving.
When the Need Exceeds What You Can Provide
In some cases, you may find that the needs of your senior loved one become more than you can handle without some professional assistance. If that is the situation in which you find yourself, help is available. Assisted living offers your loved one the opportunity to live as independently as possible while still receiving the level of care needed to ensure his or her health and safety.
If you would appreciate a one-on-one discussion with a compassionate and knowledgeable professional, speak with a care advisor today to discuss options that will best meet the needs of your family.