Please call us for FREE help:
(866) 531-0695
North Point Place
(866) 653-9337
15175 North Point Drive, Rogers, MN
Services
Assisted Living
Micro-Community: Residential Care Facility
In-Home Care: Skilled
Payment Options
Medicare No
Medicaid No
Veteran's Benefits No
Long Term Care Insurance Yes
Subsidy Available No
Check pricing and availability
Are You the Community Manager?
If you are associated with North Point Place , click the Claim Listing button to contact a representative about a free listing with our referral program.
Nationwide Network of Care Advisors
Work with 25,000 families each month
Market your community with Photos, Videos, FAQ
Do you reside in or have a loved one in North Point Place ?
To be the first to provide feedback on North Point Place click here...
---
Description of North Point Place in Rogers, MN
Number of Beds : 6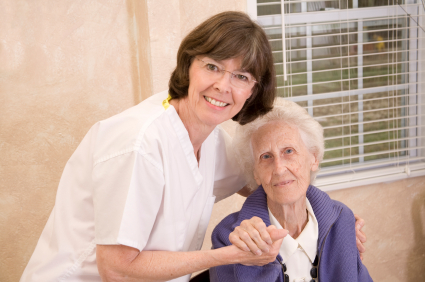 North Point Place, located in Rogers, Minnesota provides the following services: Assisted Living, Micro-Community: Residential Care Facility, and In-Home Care: Skilled. Accommodations at North Point Place, start at $4,500 a month. North Point Place has a very good hospital, Mercy Hospital, located nearby, which scored a 88 out of 100 in its most recent Medicare review. The North Point Place's nearest hospital is 9 miles away. The zipcode (55374) in Minnesota, where North Point Place is located, has an above average safety rating based on recent crime statistics.
North Point Place is an assisted living facility. Assisted living facilities are an apartment-style habitat designed to focus on providing assistance with daily living activities. They provide a higher level of service for the elderly which can include preparing meals, housekeeping, medication assistance, laundry, and also do regular check-in's on the residents. Basically, they are designed to bridge the gap between independent living and nursing home facilities. When thinking about how to pay for care, assisted living facilities are generally less expensive than nursing homes, if assisted living is a viable option for your loved one.
Also, North Point Place is a Micro community, which means it is a smaller senior community. It is a Residential Care Facility. Some people prefer it for its smaller less institutional setting.
Also, North Point Place is an in-home care provider. In Home care could be either medical ("skilled") or non-medical ("custodial") support services delivered at the home of the senior. "skilled" service providers who usually provide various medical care needs and "custodial" care providers who provide services for daily living such as bathing, dressing, and meal preparation but may also extend to assistance with transportation, paying bills, making appointments, and simply being there to provide companionship and emotional support. Home Care services are generally available 24 hours a day, seven days a week and are sometimes paid for directly by the client or through a variety of public and private funding sources such as Medicare and/or Medicaid. Make sure you know your loved one's Medicare and Medicaid eligibility, and understand how you can use tools like long term care insurance to pay for in home care.
New Micro Community starting this summer in Rogers, MN.  Home is a luxury estate on the Crow river.  Managed by an RN, only the best care will be expected.
Source: SNAPforSeniors, Inc.
Amenities
Activities of Daily Living (bathing, grooming, dressing, eating, etc.)
Getting In and Out of Bed
Medication Management
Escort to Appointments
Demographic Profile for Rogers, MN, 55374
Cost Of Living
Compared to the National Average
Environment
Provided By EPA; Closer to 100 is better
---
Nearby Hospitals
Mercy Hospital
4050 Coon Rapids Blvd
Coon Rapids
MN
55433
Distance: 9 miles
Tel: 763-236-6000
Average Rating:
---
Nearby Drug Stores
Target Corporation And Subsidiaries
21615 S Diamond Lake Rd
Distance:
4.1 miles
(763) 428-6392
Walgreen Co
21495 141 St Ave N
Distance:
4.1 miles
(763) 428-5340
Supervalu Pharmacies Inc
13855 Rogers Dr
Distance:
4.1 miles
(763) 428-6080
---
Nearby Churches
Mary Queen of Peace
21304 Church Ave
Rogers, MN
Distance:
2.9 miles
Word of Peace Lutheran Church
PO Box 174
Rogers, MN
Distance:
4.0 miles
Mary Queen of Peace
12020 Fletcher Ln
Rogers, MN
Distance:
4.0 miles
---